Levels are instruments that are used to determine the true horizontal or vertical plane of a surface.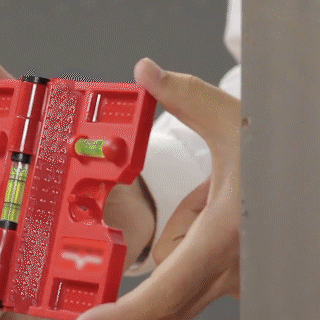 Spirit levels have a liquid-filled, bowed tube (also called a vial) with a bubble that moves when slight adjustments are made to the level. When the bubble settles between marked points on the vial, it indicates that a surface is horizontally or vertically straight. Levels can have one or more vials to determine the horizontal plane, the vertical plane, or various points between.
MAIN FEATURES
Level Mmeasurement
The post level is a 5.3" x 7.4" spirit level with two level vials and one plumb vial with a sensitivity of 0.001"/inch for simultaneously determining the horizontal and vertical plane of posts, pipes, and beams. 
Injection-molded Acrylic Vials
The vials are made of injection-molded acrylic to resist breakage. Two level and one plumb.
Adjustable Measuring Angle
The level folds closed, opens flat, and locks every 15° to accommodate different pipe, post, and beam sizes.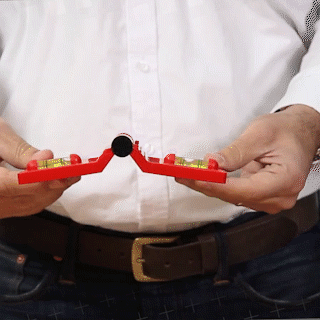 Free Your Hands
It has four magnets for attaching to metal surfaces and an elastic band for securing to non-metal surfaces, and is made of ABS for impact resistance. Levels are used in the building trades, engineering, surveying, and metalworking, among other applications.
SPECIFICATIONS
Material: ABS
Size: 18.8 x 13.4CM
Package Includes: 1 x Magnetic Folding Post Level