One bit that does it all. 
Drill, Counterbore and Countersink in a single operation. Countersink Drill Bits are a high-quality solution when you need to drill,  counterbore, and countersink a hole quickly and accurately.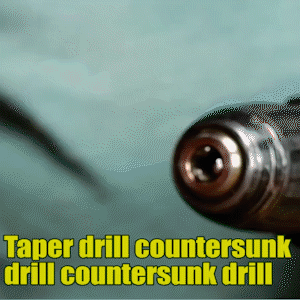 PRODUCT DESCRIPTION
With the fact that almost all woodworking screws being used in the US and Canada are with 82°angle, a 82° countersink this tool kit makes, will have all surfaces of the screw head make contact with the wood at the same time and with an equal amount of force. You won't need to forcibly elongate the countersink by overdriving the screw.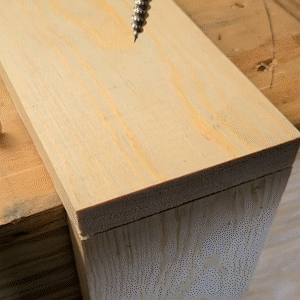 Drill bits are precisely fit into the countersink sleeves and the two chamfered flutes enable faster operation and self-clearing drilling on the swarf, making perfectly sized and shaped holes.
Adjustable countersunk head hole
Also Countersink Bits For Wood - The Adjustable Stop Collar allows you to adjust the Counterbores depth and Adjustable Cutters can be adjusted for many screws sizes.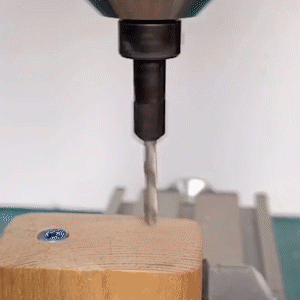 The 2 in 1 design turns two-step countersinking into one-step operation. This can make perfect countersink holes for both flush-set and plugged screws, without splitting the wood and enjoying neat projects with drill bit sets.
Sharpness, Accuracy and Concentricity
This precision countersink with properly-centered drill bits, an adjustable cutter counterbore and sharp point tip, allows for extremely high accuracy and prevents marking of the workpiece. Our countersink drill bits have been extensively tested to ensure the highest possible quality.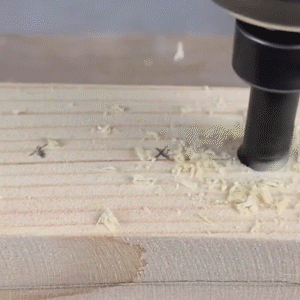 This set comes with extra 5-pc 3/8" quick-change drill bits that are depth-adjustable and removable for easy cleaning, sharpening, and replacement. Worn-out or blunt drill bits can be easily readily replaced. HSS used in this set, is by far the most popular material for drill bits, praised for its toughness, wear resistance, and good cutting edge retention.
Comes with 5 pieces of replaceable drill bits as a bonus and covers the full range of screw sizes. The countersink bits are ideal for bench drill, hand drill, and a conventional electric drill, perfect for wood, fiberboard, particleboard, plywood, plastic, PVC, rubber, etc..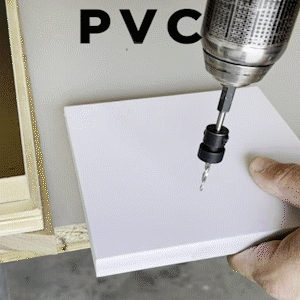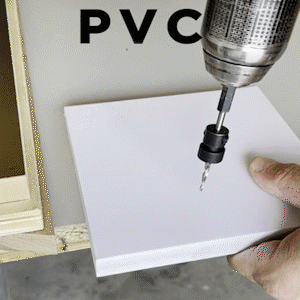 Tips
Make sure you are consistently drilling straight to avoid breaking bit and pick the drill in and out of the hole to avoid loading up the bit with chips.
It is recommended to use a center punch to position a starting point, preventing the drill bit from wobbling on the workpiece.
Every time smoke develops on a drilling operation (typically happen when drilling on hard timber), please stop and clear the swarf off the drill bit. You migh need to stop and clean it several times.
Best practice is to adjust all your settings (drill bit size, countersink size, depth stop location) and make a test drill into a piece of scrap before drilling the real workpiece.
SPECIFICATION
| | |
| --- | --- |
| Included Components | 5 Countersink Drill Bits #6 (3/8"), 02 extra tapered drill bit, 01 Stop Collar, 1Hex Wrench & 1 Safe Container |
| Item Weight | 5.3 ounces |
| Material | High Speed Steel M2 Tapered Drill Bit, Carbon Steel #45 Countersink Cutters |
| Size | #6 (3/8 cutters), 9/64 (Tapered Pilot Drill Bit) |
| Specific Uses For Product | Wood Countersink and Counterbore |
Warm Tip:
Dear buyer, due to lighting effect, monitor's brightness, manual measurement, etc., there could be some slight differences in the color and size between the photo and the actual item. Sincerely hope that you can understand! Thank you!